M&M Trees –  Your first choice for Tree Lopping on the Gold Coast
We are a full-service contractor providing quality services to residential, industrial, and commercial clients with divisions operating throughout South East Queensland and Northern New South Wales. In addition, we also operate "fly in fly out" workers for larger projects on sites throughout Australia
We have over 27 years experience on the Gold Coast in the industry offering competitive free quotes and advice on all aspects of tree services including tree lopping, removing or pruning large and difficult trees, palm maintenance, stump removal, land clearing and replanting.
Whether the job is large or small, our Cert 2, 3, 4 and 5 Arborists and Horticulturalists are selected for their skills, knowledge, and competence in the field of arboriculture and tree management.
M & M Arborist Gold Coast Services are fully insured including $20 million Public Liability insurance, Professional Indemnity insurance, WorkCover insurance, vehicle and equipment insurance, giving you peace of mind.
We guarantee a prompt response and a free, no-obligation quote. All our vehicles have tracking so we can locate our teams at all times, whether on the road or on the job site. This allows us to operate at peak efficiency and ensures that we reach you on time!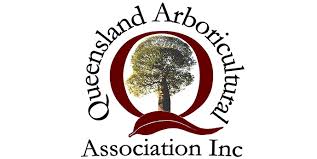 Good afternoon Martin and Kirsten,  Once again, on behalf of The Committee, I would like to extend another big thank you to Jamie, and his team in completing the Stage 3 mulching. The two hills bordering the overflow car park and all the lakeside gardens look fantastic! A great team effort. Thanking you all once again. Kind regards Kerry Robertson on behalf of The Cove Body Corporate Committee
The Cove Body Corporate Committee
Emerald Lakes, Carrara
Hello Mr Corbett, I am writing to say how impressed I was by your employees who came to trim trees this morning at "Brighton Palms", 9 Parr Street, Biggera Waters. The team was led by a man who clearly takes great pride in his work and sets a wonderful example to his colleagues by his attitude to the job, a wealth of knowledge and attention to detail which is rare today. He provides guidance to his colleagues in a quiet and cheerful manner and there is obvious mutual respect for one another. The two young men deserve praise for their friendliness and respect to the clients as well. The job was completed most professionally and I couldn't be happier with the result.  Thank you to all who contributed to his happy result. Your sincerely Judy Thomas
The Body Corporate for Brighton Palms 
Biggera Waters
Hi Kirsten, Thank you!  Another great job from the guys. The Complex is looking spic and span. Kind regards
Susan Moore, Manager, Marine Views
Good afternoon Martin, Jamie and Kirsten, On behalf of the Committee, I would like to extend a very big thank you to Jamie and his crew for a huge effort in completion the Stage 2 mulching project. Lovely, hard working people with great teamwork ethics and a very high wire boundary fence to contend with. A very tired looking batter now looks lovely and the trees and shrubs can now enjoy all the nutrients they will be receiving. Thanking you all once again.  Kind regards,
Kerry Robertson on behalf of The Cove Body Corporate
Hi Kirsten and Martin, Just wanted to let you know that the boys worked very hard today. They have completed the side and the back work which was the bulk of the work and the most difficult with access , etc. They were very professional, friendly and efficient. I was also impressed by their efforts to protect the rest of our gardens and their commitment to cleaning up afterwards. It was such a hot day and they did a great job. Thanks again,
Karen, Chairperson Venezia Apartments Body Corporate